Ian Hampton, a regular volunteer at our community garden working parties, won Best Fruit, and the coveted Finest categories at our 2013 Summer produce show.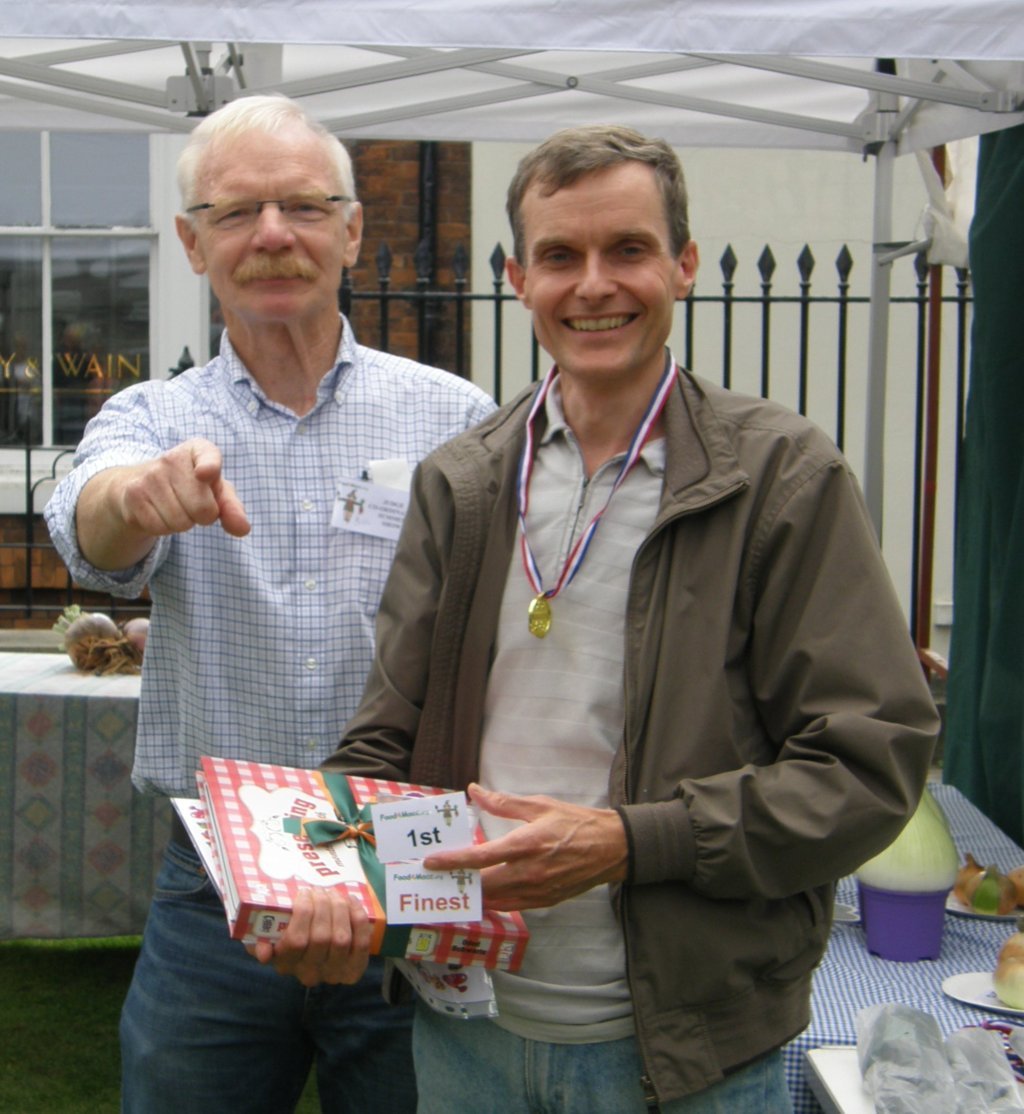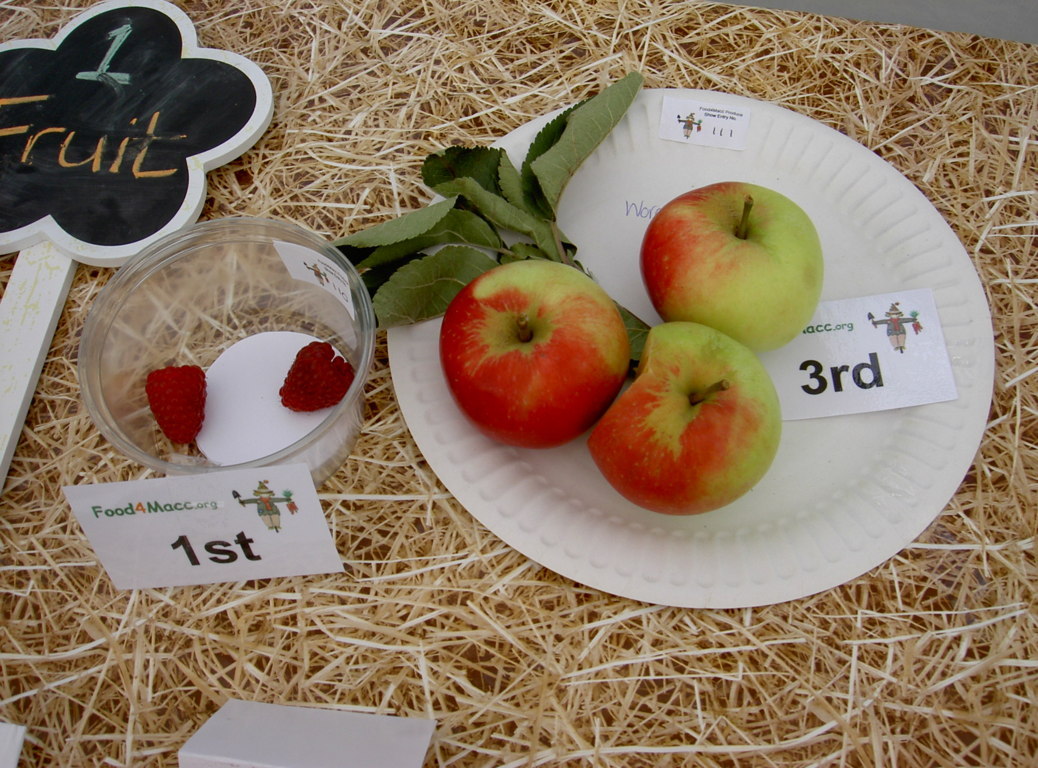 Jess Berry won the Best Root Vegetable prize: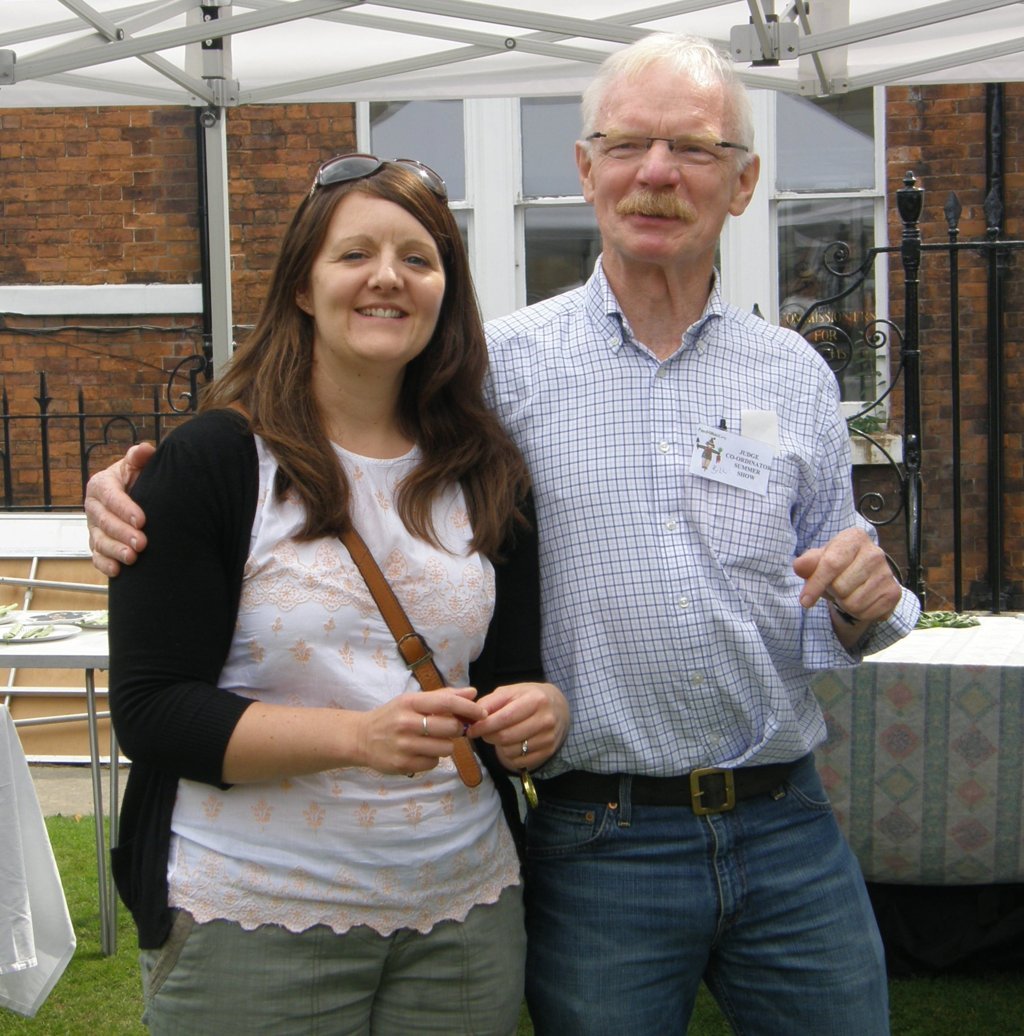 Yvonne Phillips "C" shaped courgette won the prize for the Funniest shaped vegetable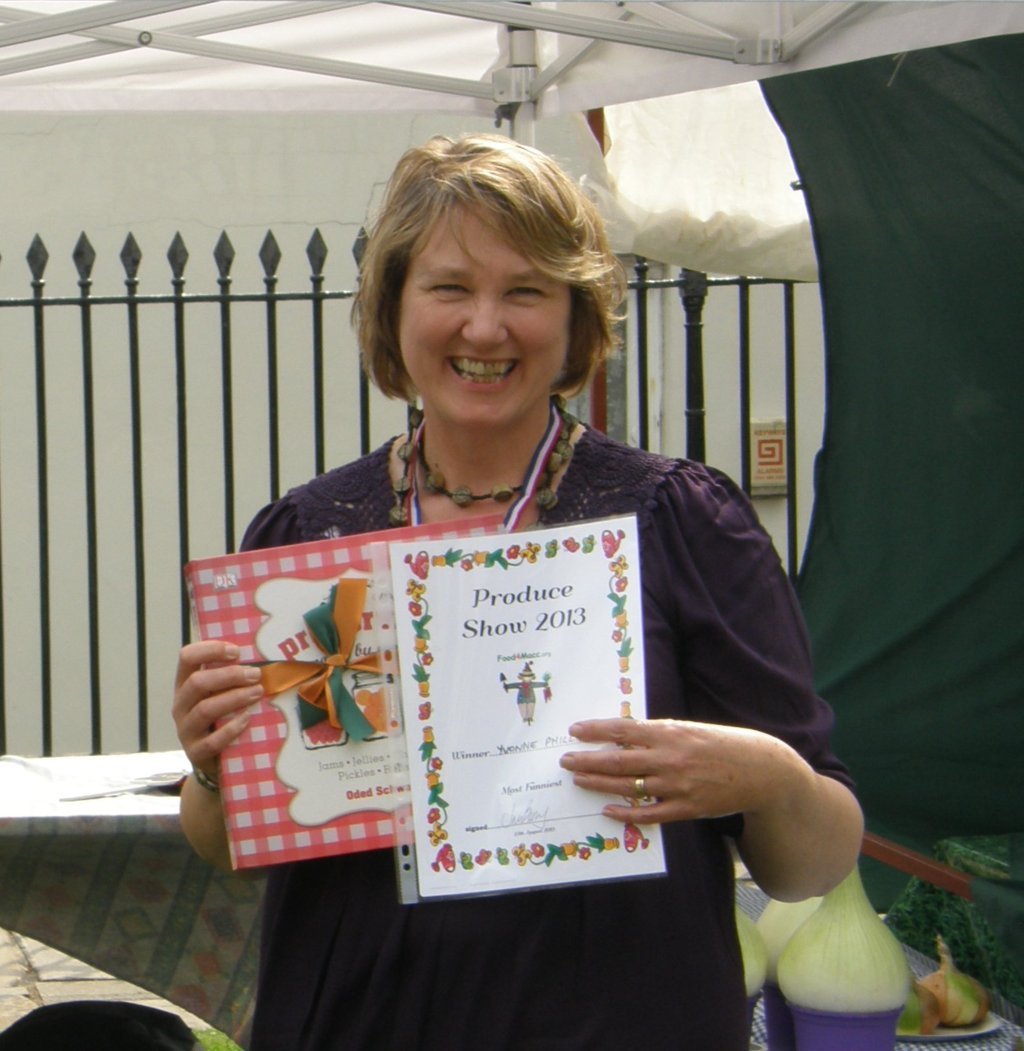 And Jane Lee, Fiona Taylor and Sara Wreford won the prizes for the Best Cake (but Sara was too fast for the photographer!)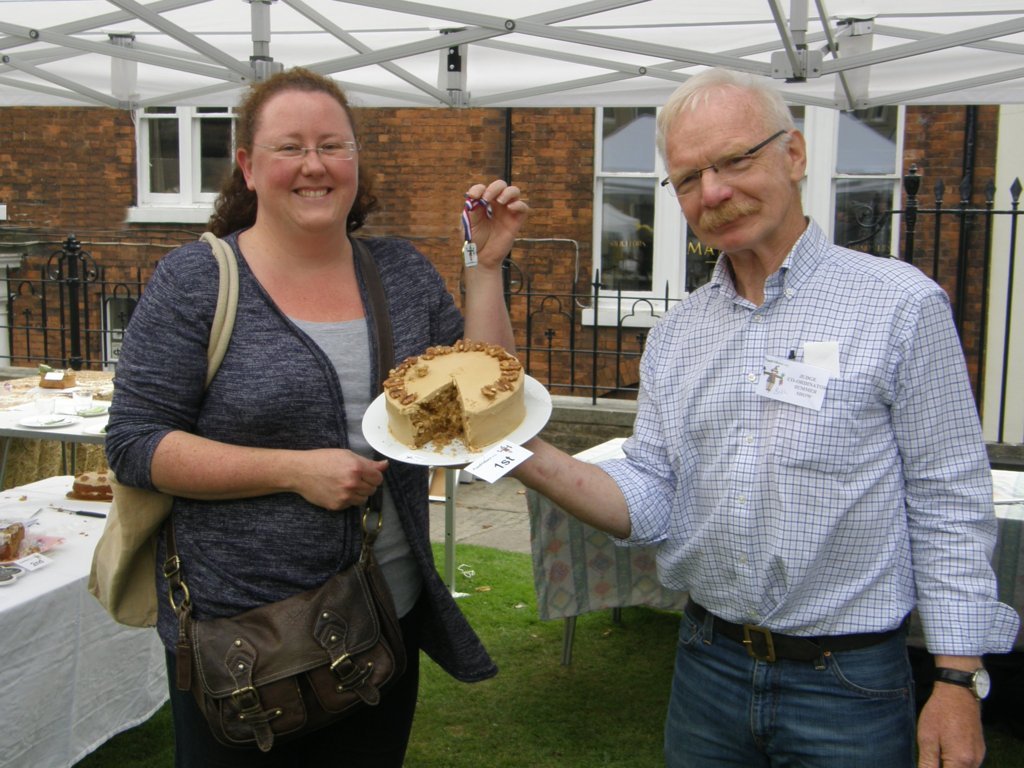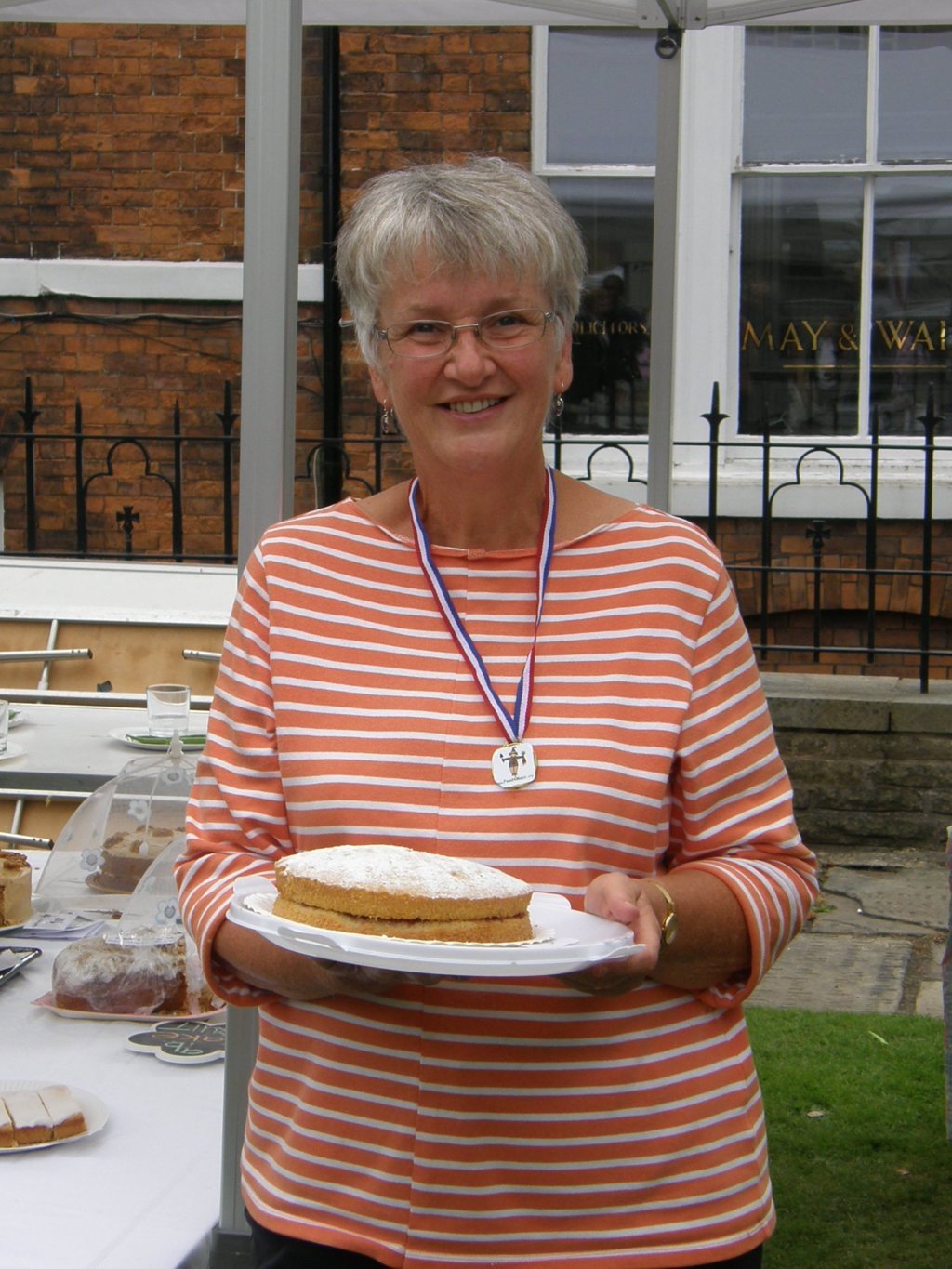 Phil Poyser became the first British entrant this century to win all three prizes in our Jam category.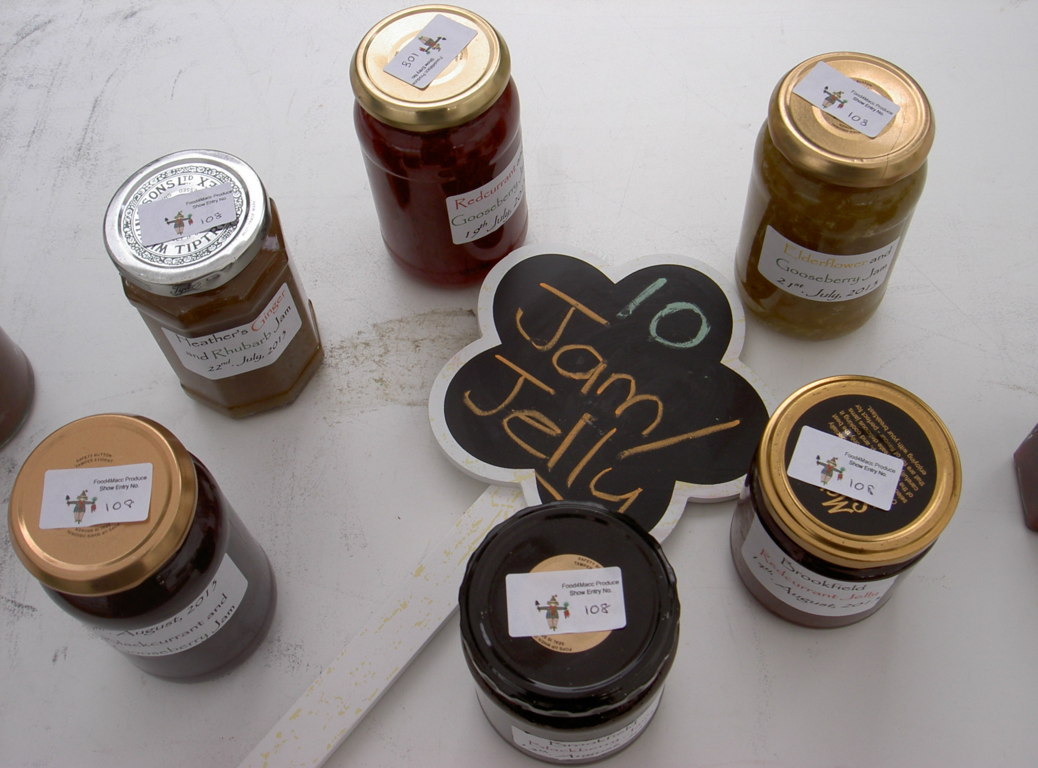 This year we were invited to move from All Hallows to be a part of the the August bank holiday Treacle Market, and set up several gazebos on the lawn of St Michael's Church.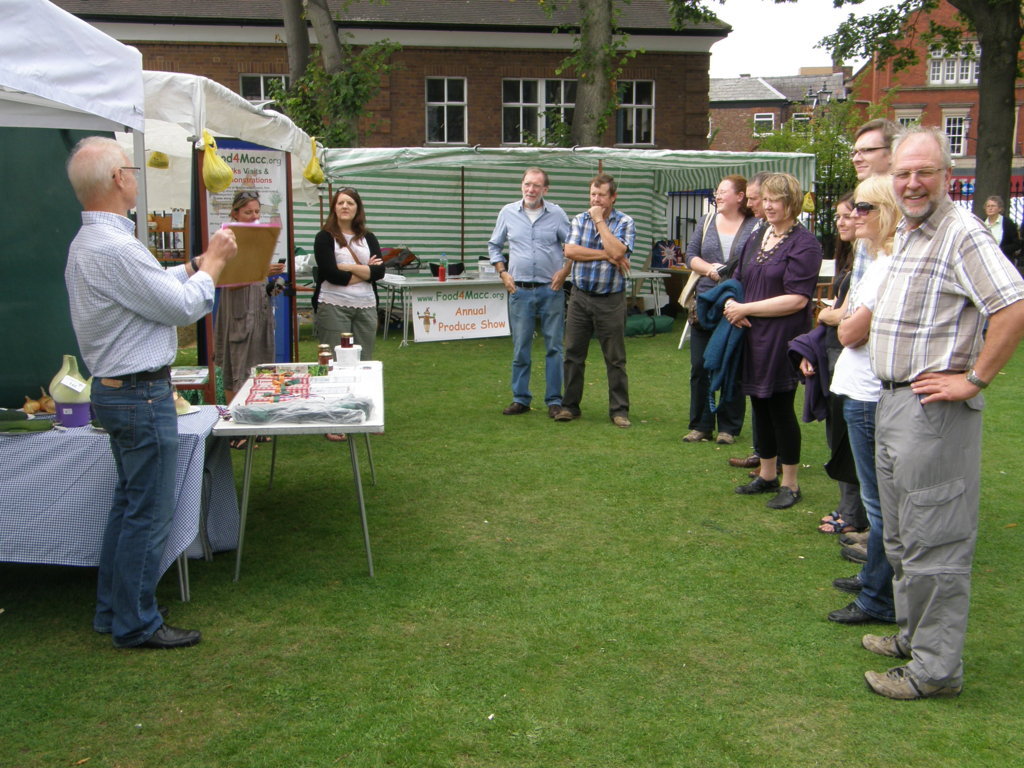 The proceedings were concluded with an auction of produce conducted in Bill Pettipiece's inimitable style.
Full Results Table
We would like to extend our thanks to St Michael's for hosting, The Treacle Market for their gazebos, and the judges for their expertise.